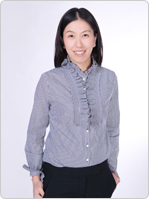 Dr. Jennifer Chang
DDS
Dr. Jennifer Chang received her bachelors degree in psychology and biology from the University of California Los Angeles and her dental doctorate degree from Columbia University School of Dental Medicine. In addition, she also has completed two post-graduate residency programs in general dentistry with emphasis on implant treatments at UCLA and the Veterans Hospital of New York. During this time she developed an expertise in the clinical and scientific aspects of dentistry by bridging the different specialties of dentistry into the office as well as caring for patients with medically compromised conditions that may need extra attentive care from the dentist.
Her mission is to bring together expertise in restorative dentistry, cosmetic dentistry, periodontics, endodontics, and oral surgery to offer the highest level of comprehensive dental care. She is an active member of the American Dental Association, California Dental Association, and Los Angeles County dental society as it ensures her with the latest advancements in dental medicine. Dr. Chang believes in collaborations with other physicians and advancement in technology to provide her patients with the utmost advance care. Dentistry is at its best with a multi-specialty approach to achieve comprehensive results.

Columbia Dental Group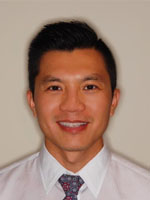 Dutran T. Do, DMD, MD
Dr. Dutran Tyler Do is a dual degree (D.M.D. and M.D.), board certified Oral and Maxillofacial Surgeon. Dr. Do's interest in the surgical field started at a young age,during a frog dissection assignment in his high school biology lab. After high school, he continued to explore the fascinating world of science by majoring in Biology at the University of California, Irvine. Subsequently, he obtained his Doctor of Dental Medicine (D.M.D.) degree from the University of Connecticut Health Center. After dental school, Dr. Do went on to complete a six-year Oral and Maxillofacial Surgery (OMS) Residency at the Mount Sinai Medical Center, New York. During the years spent at the Mt. Sinai Medical Center, he also completed an accelerated medical school program to receive his Doctor of Medicine (M.D.) degree, and a 1 year-internship in general surgery.
Dr. Do is a compassionate and skillful surgeon. His primary principle is providing patient care with quality, integrity, and humanity. By working as a clinical instructor at the Mt. Sinai Medical Center, Dr. Do helps to train other oral maxillofacial surgery residents and provides numerous free surgeries for uninsured facial trauma patients. For the past 6 years, motivated by a desire to help those less fortunate, Dr. Do has provided dozens of free surgeries to cleft lip & palate patients in Mexico and the Philippines.
Columbia Dental Group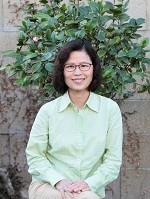 Dr. Chau Hoang
DDS
Dr. Chau Hoang graduated from the University of Riverside with a degree in biochemistry in 1998. Her commitment to science lead to a career as a diagnostic chemist at Beckman Coulter, a diagnostic laboratory for healthcare. Her commitment to advancing healthcare by applying the power of science, technology and creativity eventually lead to an interest in Dentistry. Dr. Chau Hoang attended the University of Pacific Arthur A. Dugoni School of Dentistry in San Francisco, California and received her Doctorate of Dental Surgery in 2005.
In addition, she completed a fellowship in Advanced Education in General Dentistry with University of Pacific.
Dr. Hoang's vision is to provide quality, compassionate dental care for the entire family. Her philosophy is built on giving her patient the very best treatment in a caring and gentle environment. Dr. Hoang is a member of the California Dental Association. In her free time she is an active member of the Buddhist based charity group, The Compassionate Service Society that teaches meditation and volunteers her dental care to underprivileged communities.
Columbia Dental Group