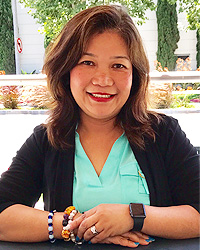 Ella Castaneto, Treatment Coordinator
Ella has been working in the dental industry for over 10 years and bring a cheerful personality to work everyday. She loves to see our patients walk away with a smile! Ella coordinates all correspondences between the insurance company and your treatment needs. She keeps the atmosphere of the office upbeat and is always willing to discuss any dental questions with you.
Ella is a Los Angeles native. Outside of the office you can find Ella spending time with her husband and kids enjoying fun activities such as dancing and karaoke!
Columbia Dental Group
Randall Garcia, Dental Assistant
Randall is the newest addition to our office and our patients adore him! His role in the office is to assist with oral surgeries and all forms of general dental procedures. His favorite aspect of dentistry is the ability to meet new patients daily and be a part of the team to take care of our patients' teeth.
Randall is a Los Angeles native and believes in treating everyone with the same respect as they would like to be treated. He says he enjoys working at Columbia Dental Group because of the fun atmosphere and pleasant staff.
Outside of the dental office, you can find Randall enjoying a good book, watching a movie or spending time with his family.
Columbia Dental Group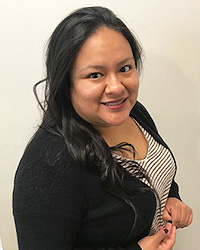 Norma Martinez, Dental Assistant / Scheduling
Norma has been a member of the Columbia Dental Group team for the past year and gives patients all the comfort in their smile and flexibility in scheduling that's needed. Her ultimate goal is to see patients walk out of the office happy with healthy teeth and with a great smile!
Norma is a Santa Monica native and active in her parish / catholic community. When not at the office, Norma enjoys spending time with her spouse, taking walks on the beach and hiking.
Columbia Dental Group